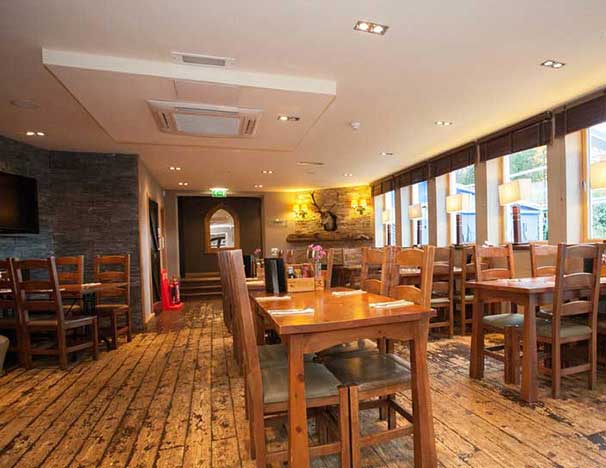 Important Update – November 2020

Unfortunately from 9th November until the end of December 2020 we have temporarily closed our calendar/opening times – we are so sorry for any inconvenience however due to the ever changing and increasing travel restrictions around Covid and the implications of how this now affects the business on these quieter months we have now temporarily closed.  This is not a decision we have taken lightly and appreciate your ongoing understanding with this.  We do hope as soon as the situation improves nationally that we will be able to review and revert to our typical opening hours.  In the meantime we do have availability at our sister property The Lodge on Loch Lomond just 2 miles away.
Our Reservations Team have reached out to everyone who had a booking during the affected dates however there may be some instances whereby we haven't been able to speak with you personally or where you haven't responded to us – please do get in touch to reschedule your booking or arrange a refund via res@innonlochlomond.co.uk – we will endeavour to reply as quickly as we can.
We were so excited to reopen the hotel on 10th August following the lock down earlier this year and are devastated to be temporarily closing again!  As soon as we can we hope to come back better than ever and be able to welcome our wonderful guests once more.
Feel free to read about Our Hygiene Commitment  and our Social Distancing Etiquette in advance of arrival. Any queries you can email res@innonlochlomond.co.uk
---
Due to stay or visit The Inn on Loch Lomond from 2nd November 2020:
Located within Argyll & Bute we have been placed in Tier 2 of the new Scottish Government Protection Level,   the good news is this now means from 2nd November 2020 we are permitted to serve alcoholic drinks indoors to your table whilst eating a main meal.  Non Residents – we can serve food & drinks 12noon until 8pm close/finish, Residents can dine/drink at your table until 10pm close/finish, room service drinks are available after 8pm until 2am.
Top Tips for guests staying with us during these dates
Arrive early to make the most of your time in the daylight – whether that be dining or staying over.  It is getting dark from 5.30pm onwards and this creeps earlier every night,  whilst you won't be able to check in to your room until 3pm you can still enjoy a table in the Restaurant or leave your luggage and go explore,  we will endeavour to have your room ready as soon as possible.
Room Service drinks are available until 2am – so relax back in the comfort of your room after 10pm and simply call our Team on 402 to arrange your drinks.
Guidelines for residents:
Follow the 6 persons/2 households rule when dining in the Restaurant.
Only 1 household per bedroom.
Please do not wander the hotel corridors with alcohol that has been served to you via Room Service.
The same standard hotel guidelines apply in regards to not being permitted to bring and consume your own alcohol anywhere in the hotel or hotel grounds, including your bedroom.
Should you require any further info in regards to your stay email: res@innonlochlomond.co.uk