Hell for Leather play at the Inn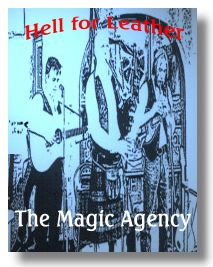 Organizer
Organizer Name:

Orange Iris
Hell for Leather play at the Inn
Hell for Leather plays at The Inn on Loch Lomond for it's renowned folk music season which continues every Friday to Saturday evening from the 1st of October 2016 to 17th December 2016.
"Hell for Leather are a folk, ceilidh and rock band. We formed about 15 years ago and play a mixture of traditional Scottish, popular music and whatever else we can get away with. If you want to check out the band and have a great night come along and see us."
Come try our excellent real ales, extensive list of whiskies and enjoy a meal at Mr C's Restaurant for some great fish and chips… the perfect way to spend an evening!