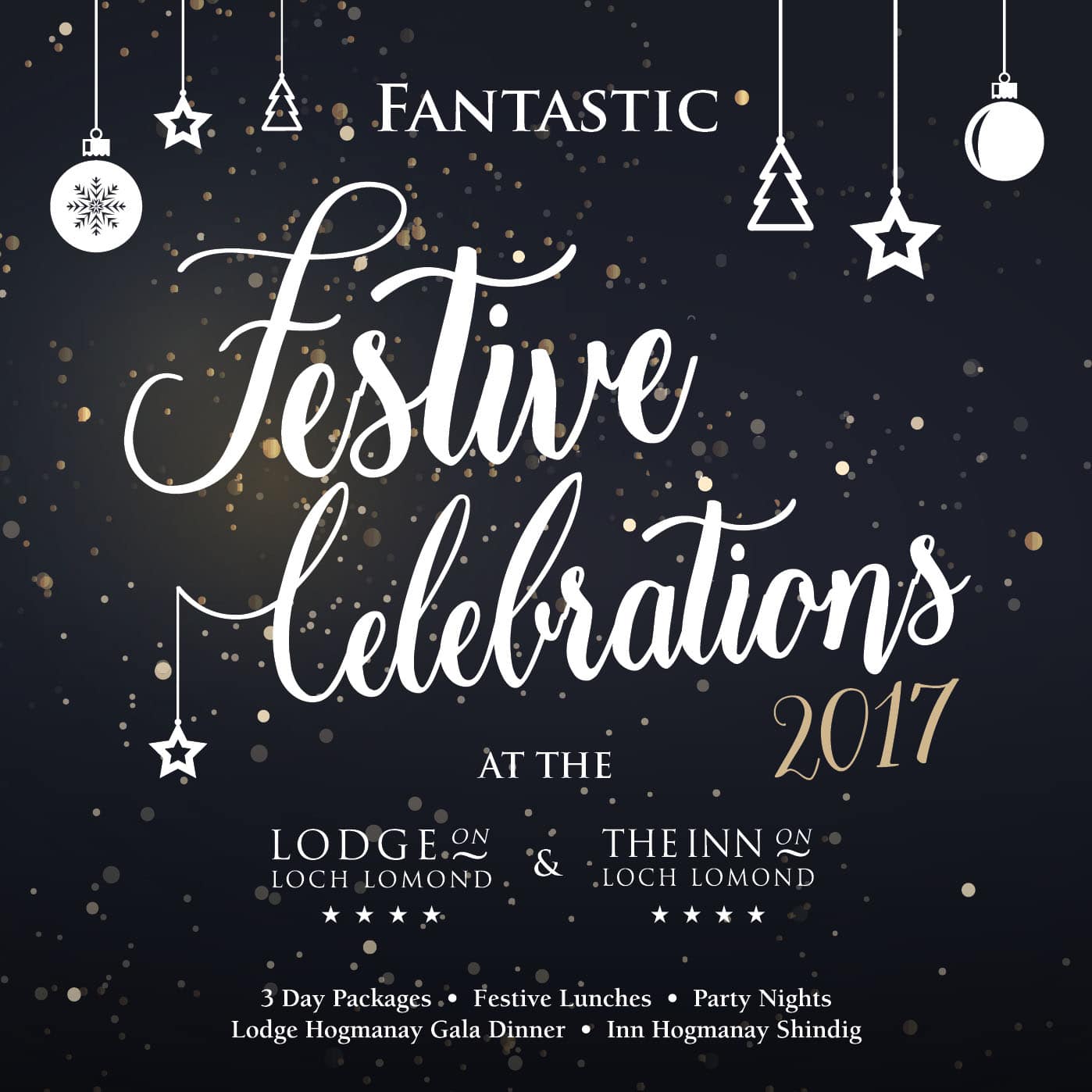 Festive Breaks
Our latest festive break deals
Our festive breaks are ideal for escaping the pressure of home and letting us do all the hard work.  The perfect way to see in 2018 is with a Hogmanay 2 night stay, check-in from 3pm on the day of arrival and get ready for the fun filled package ahead.
Great food and entertainment are at the heart of these celebrations.
Our 2 day New Year package from £269.00pp starts with our 7pm Sparkling Wine & Canape Reception where the atmosphere is building for the evening ahead. A traditional Scottish Dinner will follow around 7.30pm with Ceilidh Dancing and fun starting around 9.30pm. Dance through until the bells where we will toast with a glass of Champagne and the sound of the pipes. Around 12.30am our late buffet supper of Stovies will be served seeing you through with more dancing and entertainment until 2am, then it is off to bed to re-charge for New Years Day.
New Years Day brings brunch and Bucks Fizz and the chance to spend the day at your leisure, drop down to The Lodge to use the pool and leisure facilities or get out for a brisk walk to take in the crisp winter fresh air and blow the cobwebs off! Our New Years Day Dinner will be served between 6pm – 9pm with folk music in the lounge bar from Derek Richardson and "On The Wagon".
From £269.00pp for Inn Rooms
From £299.00pp for Beach House Rooms
(all rates based on 2 persons sharing a room)
Call to book 01436 860201 or email res@innonlochlomond.co.uk
or book online via the link below:

Why not extend your stay with arrival the night prior or stay on for an additional night, check the online booking module or contact the hotel for best available rates.
Check out our latest 2017 Festive Brochure PDF – Download Here
And you can find our live entertainment PDF here: Inn on Loch Lomond Events Listing Poster October until December 2017