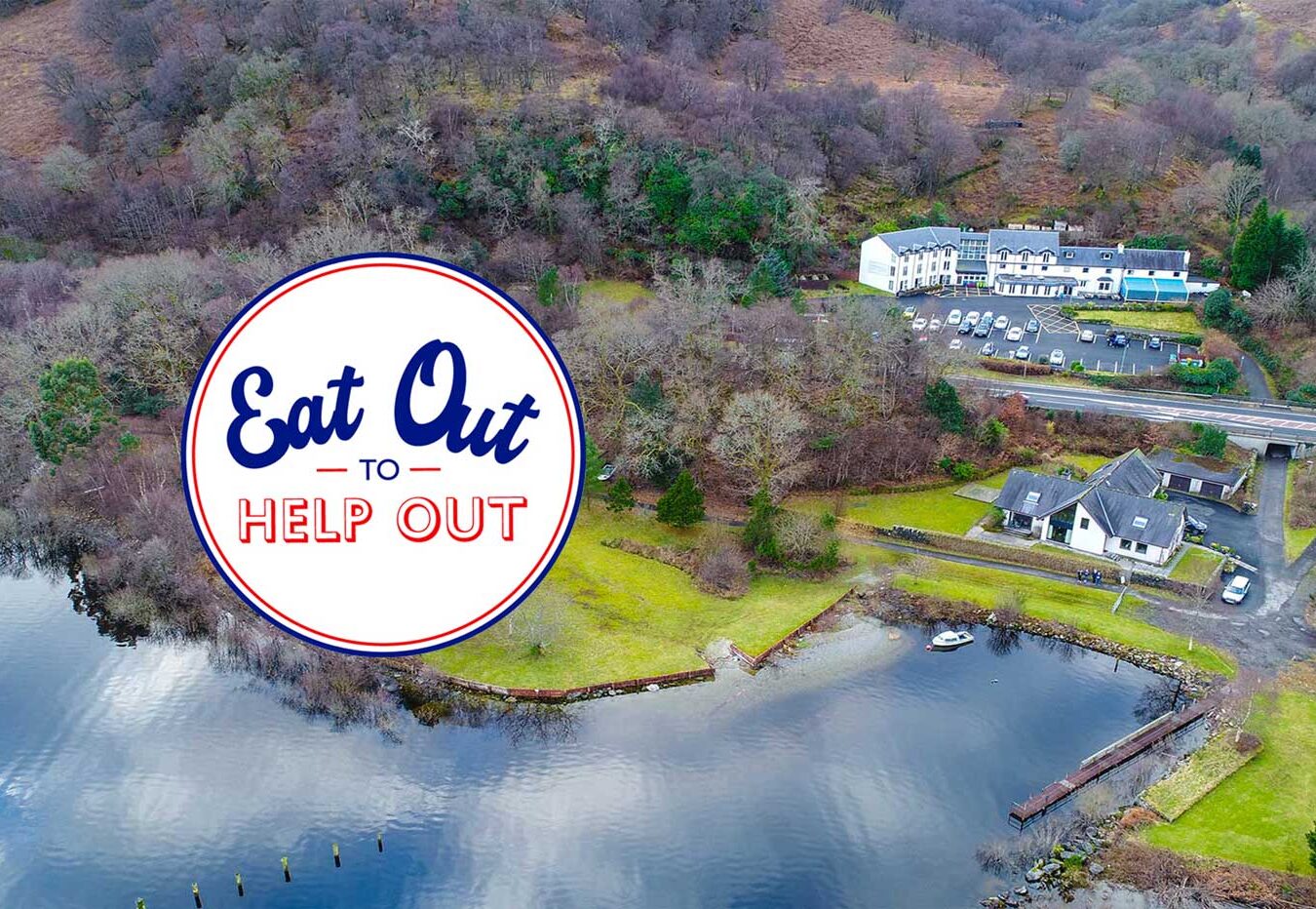 Check out the Government's 'Eat Out to Help Out' promotion – Available at The Inn on Loch Lomond.
Download the Eat Out to Help Out Poster – Click Here
Eat_Out_to_Help_Out_-_promotional_posters_set__A4_

Download the Eat Out to Help Out Poster – Click Here
The discount can be applied to food and/or non-alcoholic drink purchased for immediate consumption on premises, up to a maximum discount of £10 per diner (inclusive of VAT).
The discount will be available all day, every Monday, Tuesday and Wednesday from 3 to 31 August 2020 (check restaurants for full opening times depending on location).
The offer includes 50% discount, up to a maximum of £10 per person, to diners for food or non-alcoholic drinks to eat or drink in.
There is no limit to the number of times customers can use the offer during the period of the scheme. Alcohol and service charges are excluded from the offer.
*Please check ahead of any menus, opening hours, timings and T&C's for The Inns Restaurant. Social distancing may be required.
We look forward to seeing you at the Lodge and as always if you have any questions please feel free to contact us here: Contact Page
The Inn on Loch Lomond Restaurant Terms and Conditions: An important point to note is that the Eat Out Scheme is only available on non package or non event food and drink, ie, this is not available on the food elements attached to B&B, DBB or Event Meals.
£10
More Details